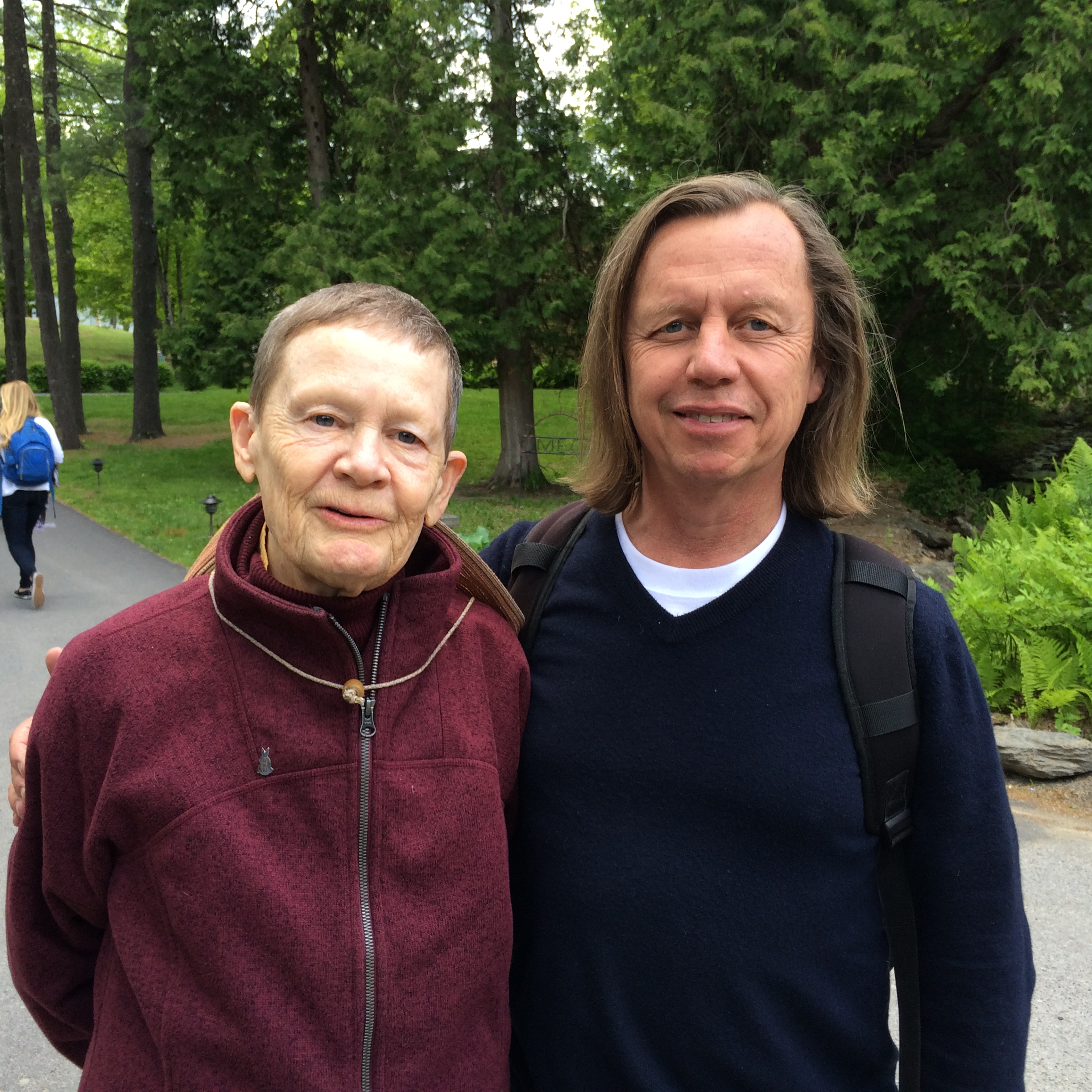 I am a native of Connecticut and received my undergraduate degree from Keene State College, my Master of Arts degree from Syracuse University, and my Master of Divinity degree from Union Theological Seminary.
Although I completed my college career at one of New York City's distinguished seminaries, my interest in theology, religion, and psychology began before my formal studies at the seminary. In the 1970s and barely out of college, I'd started to read some of the greats in their field, including Paul Tillich, Simone Weil, C. J. Jung, Marion Woodman, Thomas Merton, Ernest Becker, H. Richard Niebuhr, M. Scott Peck, Joseph Campbell, and James Hillman. In the early 1980s I also took myself on several retreats at the Benedictine Mount Saviour Monastery in Pine City, New York.
In the mid-1980s, my path led me to the writings from the East and to those who'd studied and taught from its wisdom traditions, including the American-born Tibetan Buddhist nun Pema Chödrön, her teacher the late Chögyam Trungpa Rinpoche, Jack Kornfield, and Thich Nhat Hahn. It was about that time when I started working at the renowned Omega Institute in Rhinebeck, New York.
In May of 1993, I went on my own (I was married at the time) to Nepal for a month to go on a Buddhist meditation retreat there and hike in the foothills of the Himalayan Mountains. Back in the States, I went on retreats at the Insight Meditation Society in Barre, Massachusetts, and at Karmê Chöling in Barnet, Vermont.
Over Memorial Day Weekend in 1994, I attended a small retreat at Zen Mountain Monastery in Mount Tremper, New York, led by the then fledgling teacher, Pema Chödrön. I immediately liked her so much that at the end of the retreat I introduced myself, told her I worked at Omega, and invited her teach there.
I wrote invitation letters to her year after year (the Internet was still in its infancy then) and four years later, in 1998, she finally agreed to teach at Omega. I managed and hosted that program. Thus began a long and delightful friendship. Except for the year 2000, Pema has been coming to Omega once or twice a year since 1998, and I have witnessed the stunning growth of her popularity over the years.
I left Omega in 2011, after having worked there for nearly 20 years. During that time I had the pleasure of hosting and getting to know dozens of renowned writers, performers, wisdom keepers, and spiritual guides, each of whom has been my teacher in one way or another, including Thomas Moore, Sylvia Boorstein, Nick Flynn, Robert Thurman, Natalie Goldberg, Robert Peng, Meredith Monk, Panache Desai, and Maia Danziger. Although I am no longer on the staff at Omega, I continue to manage and host Pema's programs there.
I am now a curriculum developer for a new retreat and conference center opening Memorial Day Weekend 2017. Called the 1440 Multiversity, it's located in Scotts Valley, California, just a few miles from Santa Cruz. While my major programming interests are contemplative studies, writing, and psychological and spiritual inquiry, my other programming interests include cooking, relationships, and personal growth. And the more fickle area of "whatever tickles my fancy."
As a writer, my personal essays have appeared in a variety of print and online publications, including The Sun magazine and The Shambhala Sun magazine (now called Lion's Roar). My interviews with Pema Chödrön, Marion Woodman, and Sister Joan Chittister—all published in The Sun magazine—are part of an ongoing series of talks with prominent women who have most influenced me.
I have also offered and written and edited online programs with Spirituality & Practice. With the celebrated meditation teacher and author Sylvia Boorstein, I developed two successful online programs. One is titled "Lovingkindness" and the other is titled "The Liberating Power of Mindfulness." I also worked with renowned Jungian analyst and author, James Hollis, to develop a program called "Creating a Life." I also offered two online programs on my own, "A Field Guide to Solitude" and "Mastering the Art of Resilience." To learn more about these programs or to sign up as an on-demand participant, please visit spiritualityandpractice.com.
I recently completed the Herculean task of writing a novel. Titled The River Between Us, the book was labor of love (and bittersweet agony). It took me nearly 20 years to complete. I am now working on a nonfiction book, weaving an account of my 500-mile walk across northern Spain on the Camino de Santiago, or the Way of St. James, last autumn into a memoir.
I live in New York's Hudson Valley, where I learned a few years ago that I have ancestors who lived in the area dating back to the American Revolution. I suppose it's no wonder why this corner of the world feels like home.
Save